Upcoming Events
Sept 29th @ 8am – Picture day
Sept 30th @6:00pm in Cafeteria – Parent meeting for Math and Science Club (and last day to join)
Oct 4th @ 6 pm-7:30 pm Grade Level Dinner for Kindergarten and 1st grade families @ Cherry Crest Cafe
Oct 6th @ 6 pm-7:30 pm Grade Level Dinner for 2nd grade families @ Cherry Crest Cafe
Oct 11th @ 6 pm-7:30 pm Grade Level Dinner for 3rd grade families @ Cherry Crest Cafe
Oct 12th @ 6 pm-7:30 pm Grade Level Dinner for 4th and 5th grade families @ Cherry Crest Cafe
Do you love looking at photo books? Are you good at helping a team succeed? Are you organized and you want to make an impact at Cherry Crest? Then we'd love to have you lead the Yearbook team with 2 other volunteers. See your hard work come to fruition and develop a memorable, beautiful Yearbook this year for Cherry Crest.


Show us your Charger spirit!  Cherry Crest gear is here, and each purchase helps raise funds for our school.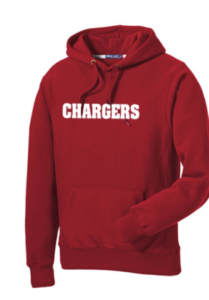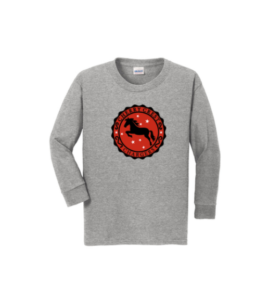 You can purchase them at the link below:


With year 2022-2023, we are excited to announce Math Club and Science club will be running in Cherry Crest. 3rd-5th graders can participate.


Math club runs every Thursday 4:15pm-5:15pm as an Online Teams meeting. We will register kids for several math competitions.


We will be covering the Art of problem-solving book syllabus and old question papers of the competitions.


Science Club runs every Wednesday 12:55pm -2:30pm, In person (hands on projects), Including science Olympiad competition in January.


We are covering the science Olympiad events in the science club at the elementary level.


Please keep an eye on Chatter in September month. Parents meeting on 30th Sept 6:00-7:00pm in Cafeteria. Deadline for registration is the end of September.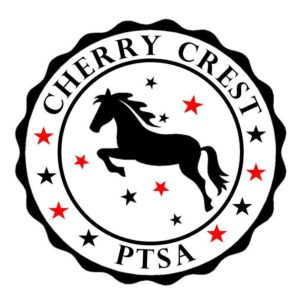 Back by popular demand, please join your fellow classmates and their families at dinner this October where you can mingle, chat, and connect with new classmates and old friends.

Kindergarten & 1st Grade: Tues, Oct 4th, 6pm
2nd Grade: Thurs, Oct 6th, 6pm
3rd Grade: Tues, Oct 11th, 6pm
4th & 5th Grade: Wed, Oct 12th, 6pm
All family members, including siblings are encouraged to attend. To make it more convenient for families, you can order dinners here. Kids 4 and under are free, 5-11 are $15, and 12+ years old are $20. Dinner orders are due by Wednesday, Sept 28th. If you miss the deadline, you can, of course, still attend but please bring food for your family.


We hope to see you there!


Volunteers are needed daily at 7:40-8:05am and 2:20-2:45pm (*Wednesdays 12:05-12:30pm).  Check-in at the main office to get a yellow vest and instructions.  You will help direct drivers and student walkers to ensure traffic flows and everyone stays safe.  Please e-mail Connie Kramer at kramerc@bsd405.org with your availability.


We already have a large amount of lost and found items at the school as kids are still getting used to their new routines.Please remind your kids to check the lost and found at the entrance of the school. Families can also check for it since it is kept outside the school's front doors.


Bellevue Schools Foundation: Invites You to a Block Party and Education Connections Block Party Invitation We invite you to join us in celebrating the 2022—2023 School Year with a gift in honor of your students, the entire school community, and BSF's programming at Our Block Party from 11:00 AM –1:00 PM at Bellevue Downtown Park on Oct. 1. There will be food trucks, music, …


In the Community Bulletins section of the PTSA website and newsletter, we pass along information submitted to the PTSA newsletter editor which may be of interest to Cherry Crest Families. No sponsorship or endorsement is made or implied by the PTSA or the Bellevue School District.
A fun opportunity to give back to this treasured park with friends & family!Together we'll remove invasives displacing native understory plants and trees in our 482-acre park. WE'LL MEET IN THE EVENT/PICNIC AREA AT 9AM SHARP for directions, coffee, cocoa, and donuts before we head out in teams to tackle and take down some unwelcome visitors in the park: English Holly, English …


About This Newsletter
The Cherry Crest Charger Chatter is emailed to families and staff on Tuesday mornings. The deadline for submissions to the Chatter is the preceding Wednesday by 7pm. Read our
submission guidelines
Information contained in directories, Newsletters or membership lists published by Cherry Crest Elementary PTSA may not be used for purposes of solicitation either commercial, political or ideological or any other purpose not consistent with the Washington Congress of Parents and Teachers By-Laws.