Charger Chatter November 17, 2020
Take Action!
Calendar
11/20 Math Challenge #5 available
11/20 Reflections Virtual Art Show Postponed!
11/23-25 Elementary Conferencing Dates (no live afternoon instruction)
11/25-29 Cherry Crest Read-a-thon, kicking off Wednesday with pajama day!
11/26-27 Thanksgiving Holiday – NO SCHOOL


Spotlight on General School Assistants
Second grade teacher Mrs. Wells has this to share about the support GSAs provide her classroom:


Ms. Johnson provides invaluable support to our class. During our whole group instruction, she often helps students catch up after having a technology issue. She provides individual students the help they need, while allowing the class keep our pace. She helps me monitor student engagement and understanding during the meeting; and several times she's had to rescue me when I've been kicked off calls. In the afternoons, she meets with students for extra practice and support with our assignments. I don't know what I would do without her!
Did you know our biggest investment as a PTSA is funding more General School Assistants to help our teachers and students? Funding comes from parents and community members, through
direct donations
,
corporate matching
, and opportunities like
Amazon Smile
and
"Give with Bing"
. Read more about GSAs on the
PTSA website!
See the PTSA Website for the current list of volunteer opportunities!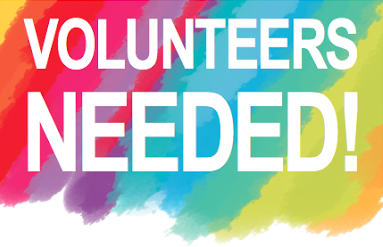 In the Community Bulletins section of the PTSA website and newsletter, we pass along information submitted to the PTSA newsletter editor which may be of interest to Cherry Crest Families. No sponsorship or endorsement is made or implied by the PTSA or the Bellevue School District.
About This Newsletter
The Cherry Crest Charger Chatter is emailed to families and staff on Tuesday mornings. The deadline for submissions to the Chatter is the preceding Wednesday by 7pm. Read our
submission guidelines
Information contained in directories, Newsletters or membership lists published by Cherry Crest Elementary PTSA may not be used for purposes of solicitation either commercial, political or ideological or any other purpose not consistent with the Washington Congress of Parents and Teachers By-Laws.