Charger Chatter December 1, 2020
Upcoming Events
12/14 Passport Club Checkpoint
12/21 – 1/1 Winter Break – NO SCHOOL
Spotlight on General School Assistants
Each week we highlight some of the many ways our General School Assistants (GSAs) work hard both in front of cameras and behind the scenes to support our teachers and students during distance learning. Here are some words from GSA Sarah L.:


"Hi, I am Sarah L. a GSA at Cherry Crest. I met with a family who needed help learning how to sign on to Clever and the STAR testing site, then stayed with that student during the assessment. The student said that they appreciated me letting them finish the test. I told them I was there for them and made sure to answer any questions there were. The student was working hard. I was so glad to be able to help in this way!"
Did you know our biggest investment as a PTSA is funding more General School Assistants to help our teachers and students? Funding comes from parents and community members, through
direct donations
,
corporate matching
, and opportunities like
Amazon Smile
and
"Give with Bing"
. Read more about GSAs on the
PTSA website!
Ms. Judy Brison, our P.E. teacher, identified the need of movement for children, especially at a time like this when they are homebound, and is planning some fun ways to incorporate exercise. With funding from PTSA, every student has received a jump rope which was picked up along with the Read-a-thon t-shirt. Thank you, Ms. Brison!


Here is what Ms. Brison has to say about the jump ropes. . . .


See the PTSA Website for the current list of volunteer opportunities!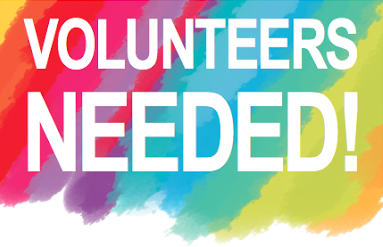 In the Community Bulletins section of the PTSA website and newsletter, we pass along information submitted to the PTSA newsletter editor which may be of interest to Cherry Crest Families. No sponsorship or endorsement is made or implied by the PTSA or the Bellevue School District.
About This Newsletter
The Cherry Crest Charger Chatter is emailed to families and staff on Tuesday mornings. The deadline for submissions to the Chatter is the preceding Wednesday by 7pm. Read our
submission guidelines
Information contained in directories, Newsletters or membership lists published by Cherry Crest Elementary PTSA may not be used for purposes of solicitation either commercial, political or ideological or any other purpose not consistent with the Washington Congress of Parents and Teachers By-Laws.