Charger Chatter December 8, 2020
Upcoming Events
12/12 Read-a-thon prize distribution and t-shirt pickup at Cherry Crest (Sat, 9am - noon)


12/14 Passport Club Checkpoint


LOOKING AHEAD
12/21 – 1/1 Winter Break – NO SCHOOL
Curriculum Enhancement Spotlight
The Curriculum Enhancement Team has been working with teachers to provide additional experiences to our students while learning is remote. Thank you for your generous support and patience while we all adapt to this unusual school year!


Savvy Parents Safe Kids provided an all-school presentation: "Optimizing Online Safety: Safety for Parents in the World of COVID"
4th grade had a virtual visit to the Pacific Science Center and learned about the "Night Sky"
3rd Grade and 2nd Grade students will have a virtual visit from The Toy Maker.
Curriculum Enhancement (CE) works with teachers to bring in the best guest speakers, scientists, laboratory activities, performers, and musicians for enhanced learning opportunities. All are 100% funded by YOU, our parents; through generous donations to our fundraisers such as the Read-a-thon. Support PTSA fundraisers - they pay for these wonderful activities.
Thank you for participating in the annual Cherry Crest Read-a-thon! Donations and reading minutes have been turned in and we are tallying the results. Our Principal Mr Steere will announce the prize winners on Wednesday (December 9th) during an all-school assembly.


Missed the donation deadline? No worries! Click through to submit any late donations, we always appreciate your support!


If you or your student were notified to pick up a prize, please stop by the front of the Cherry Crest building on Saturday December 12th any time from 9am – noon.


Did you miss the November Read-a-thon t-shirt pickup? Stop by the distribution to pick up your student's shirt as well!


Please wear a mask and practice social distancing.


Help us find the PTSA leaders for the next school year!


The current Executive Committee of the PTSA seeks individuals to form a Nominating Committee. The Nominating Committee helps fill vacant Executive Committee positions for the 2021-2022 school year. This is a short-term project taking place in January and involves attending 2-3 meetings.


See the PTSA Website for the current list of volunteer opportunities!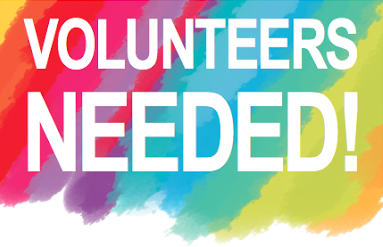 On December 16th at 9:40 am, we will have our last live assembly of 2020! We'd love to hear about celebrations and traditions from around the world from any time of year. Did your family celebrated Eid in July? Or  Diwali in November. Maybe your family is preparing for Hanukkah or Christmas celebrations in December. Please join us in sharing about your family traditions and yearly celebrations in our school-wide flipgrid!


Mrs. Lux, our school librarian, is excited to host our Winter book fair with Usborne Books & More, December 7th – 11th. The fair is available for shopping anytime online from NOW until FRIDAY, DEC. 11th and books will ship right to your home, while earning 50% back in books for our library!


In the Community Bulletins section of the PTSA website and newsletter, we pass along information submitted to the PTSA newsletter editor which may be of interest to Cherry Crest Families. No sponsorship or endorsement is made or implied by the PTSA or the Bellevue School District.
Interlake High School's robotics team is hosting a Scratch coding camp for 3rd-5th grade elementary school students during Winter Break. Students will be introduced to Scratch, develop advanced projects such as games, and get a feel for engineering!


Dates: December 21st to December 31st
Days: Mondays, Tuesdays, and Wednesdays
Cost: $125, with 20% of the proceeds going to Backpack Meals for Kids


Check out the City of Bellevue's "Zero Waste Holiday Guide" for ideas for a more sustainable season!


About This Newsletter
The Cherry Crest Charger Chatter is emailed to families and staff on Tuesday mornings. The deadline for submissions to the Chatter is the preceding Wednesday by 7pm. Read our
submission guidelines
Information contained in directories, Newsletters or membership lists published by Cherry Crest Elementary PTSA may not be used for purposes of solicitation either commercial, political or ideological or any other purpose not consistent with the Washington Congress of Parents and Teachers By-Laws.