Charger Chatter March 9, 2021
Upcoming Events
3/9 PTSA General Meeting; 6:45-8:30pm (teams link)


3/29 Passport Club checkpoint (form)
Spotlight on General School Assistants (GSAs)
Each week we highlight feedback from our teachers and families about the support they receive from our General School Assistants (GSAs).What are some of the things our GSAs have been doing for the classrooms?



We rely on GSA support for quiz grading. Our GSAs grade and pay attention to the patterns they see, noticing and highlighting where teachers may need to review particular concepts and skills across the class.
Did you know our biggest investment as a PTSA is funding more General School Assistants to help our teachers and students? Funding comes from parents and community members, through direct donations, corporate matching, and opportunities like Amazon Smile and "Give with Bing". Read more about GSAs on the PTSA website!
Artworks by students Anvita Narahari, Purba Devi, and Emma Shangwen have been selected at the Bellevue PTSA Council level to proceed to the state level.


Watch a video showcasing these and other entries submitted by the Bellevue council PTSA to the Washington state PTSA: https://youtu.be/Q7vSFtgiWbw


Please join us at our Cherry Crest PTSA General Membership meeting, Tuesday March 9th, via Microsoft Teams.


This month we have the Bellevue Education Association (BEA) representatives from Cherry Crest joining us. Heather Depaola, 1st grade and Patricia Gilbert, 3rd grade to talk about the BEA and their role with teachers at Cherry Crest.


We will also be voting on the PTSA leadership slate for 2020-2021! All PTSA members are especially encouraged to attend to participate in the vote.


Parents of First Graders: March is your month! Join your fellow families to show your appreciation! This month PTSA will deliver care packages to Ms. Applegate, Ms. Hayfield, Ms. McGlennon, Ms. Snyder and Ms. Stillwell (GSA).


We are collecting items until Sunday, March 14th. Please see drop-off instructions on the signup sheet.


See the PTSA Website for the full list of current volunteer opportunities!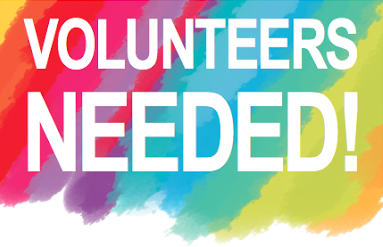 The PTSA seeks a volunteer to maintain the Cherry Crest Facebook page with relevant information and updates received from the PTSA, principal, school and district. Time commitment would be up to 2-3 hours each month.


School and district leaders have begun work on plans to expand in-person services for third through fifth grade students.  This includes resurveying family choices for hybrid or virtual learning last summer. We don't yet have firm dates for return but do know that they will follow a similar half day AM/PM model as primary grades.  Our safety team meets weekly to review relevant local COVID data and building safety readiness. 


Read more about the role of the Safety and Health Conditions Review Team and their role in expansion of in person services at Cherry Crest.


With students returning to lessons on-site, Principal Steere has reinstituted the district-wide rule that school fields and playgrounds are closed to the public during the school day from 7:30am–3:00pm.


This is a wonderful opportunity to purchase books for your children, family and friends, as well as support our school! 100% of the proceeds are used to purchase new books for the Cherry Crest Library!


Find the Book Fair online through March 14th at https://www.scholastic.com/bf/cherrycrestelementaryschool


You can choose to shop through the Virtual Fair where you can browse and see all of the items as if it were set up at school use the catalog. Items will be sent directly to your home. To limit shipping costs, we suggest making your book purchases (which don't have shipping fees if over $25) separate from other items which will have shipping fees regardless of the amount of money spent.


If you think you might be eligible for free or reduced-price lunch, but haven't yet signed up, please do so now! Here is the application: https://bsd405.org/services/nutrition-services/free-reduced/


Why the urgency? We expect government funds may be made available to families signed up for free or reduced-price lunches. These would be passed on to families to cover the cost of meals they have had to purchase while school has been conducted remotely.


If you aren't sure if you have signed up for FRL, please call BSD's Nutrition Services office at 425-456-4507 to confirm.


Please join Bellevue Schools Foundation's first virtual Spring for Schools event on Friday April 30th at 12pm. Spring for Schools is the Foundation's largest fundraiser and our students need your support now more than ever.


Our theme this year is Engaging Hearts, Enriching Minds. Our 30-minute engaging Spring for Schools program will showcase initiatives that help students with social/emotional health and wellness and programs that interject joy into the online learning process.


In the Community Bulletins section of the PTSA website and newsletter, we pass along information submitted to the PTSA newsletter editor which may be of interest to Cherry Crest Families. No sponsorship or endorsement is made or implied by the PTSA or the Bellevue School District.
Currently, one of Mission InspirEd's upcoming events is the Tales of Quarantine, a free nationwide initiative challenging students ages 6-18 to showcase COVID's impact through a wide variety of artistic expressions. The competition will span from February 22nd through March 21st and cover three categories of art: Media, Visual, and Writing.


Learn more at https://www.missioninspired.org/toq


425 Kids Chess, a local group of high school and middle school students, offers free weekly group and 1-on-1 chess lessons for elementary school students online! We provide fun, interactive learning, with mentors who are dedicated to helping students grow.


To sign up or learn more, visit https://425kidschess.com or email 425kidschess@gmail.com


Every summer we get amazing campers from all over WA in Wise Camps (non-profit started by two teachers!). We've opened registration for both in-person and online camps for summer 2021. Register at www.wisecamps.org.


Bellevue East Little League is happy to announce the opening of their Spring Season registration for T-Ball, Baseball, and Softball for boys and girls between the ages 4-16. Tryouts will begin in February and baseball/softball will start in March (COVID guidelines permitting). 


Visit https://www.bellevueeastll.org/ to learn more!


About This Newsletter
The Cherry Crest Charger Chatter is emailed to families and staff on Tuesday mornings. The deadline for submissions to the Chatter is the preceding Wednesday by 7pm. Read our
submission guidelines
Information contained in directories, Newsletters or membership lists published by Cherry Crest Elementary PTSA may not be used for purposes of solicitation either commercial, political or ideological or any other purpose not consistent with the Washington Congress of Parents and Teachers By-Laws.