Charger Chatter March 23, 2021
Upcoming Events
3/29 Passport Club checkpoint (form)
3/29-4/09 PTSA Spring Fundraiser.
4/7/2021 Picture Day – retakes 1:00-4:00pm
4/12-04/16 NO SCHOOL – Spring Break

On March 29th the PTSA kicks off our final fundraiser for the 2020-2021 school year. The campaign runs for two weeks from March 29th–April 9th, wrapping up as we head into Spring Break. Check back next week to learn how your donations support our Cherry Crest community!


From October through March each grade level has generously contributed to care packages for Cherry Crest teachers, General School Assistants (GSAs) and Specialists. Each care package has brought such joy and PTSA is so thankful for your participation!


Next month we all come together to create care packages for our building staff including Mr. Steere, Mrs. Stedman, Ms. Nakamura, Nurse Amy, Ms. Lupita and many others. Please look out for the Sign Up link in next week's Chatter for details.


The Washington State PTSA has launched an ongoing "Focus on Advocacy" program this year to keep members informed and involved during the legislative session.


Each Monday, a new "Focus on Advocacy" newsletter communicates legislative session updates and how they align with WSPTA priorities. Subscribe now!


See the PTSA Website for the full list of current volunteer opportunities!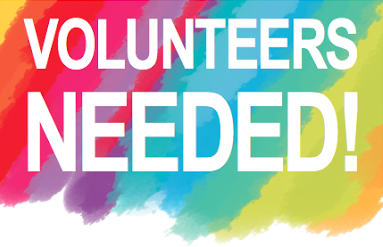 Show your Charger spirit! Spirit Gear is back for Spring and we have super fun tie-dye t-shirts, cozy soft heather fleece sweatshirts, raglan jerseys and Charger facemasks!


Our Spring store items are only available for a limited time, so order soon! A percentage of sales go right back to Cherry Crest to help support our school!


Starting Wednesday, March 31, registered participants can mask up and get daily exercise from 5-6pm on the Cherry Crest Track. Come walk, jog or run with fellow Cherry Crest families as often as your family's schedule allows!


Participants must register in advance and a parent/guardian/chaperone must remain on site for the duration of any child's participation. Covid-19 Safety Rules apply.  Register and find more details at https://forms.gle/ZXDdAnX3zPDTExFHA


The Bellevue School District is providing the Edulog Parent Portal smart phone app to deliver information about your student's school bus ride. It allows you to access designated bus stop times and locations of your student's school bus.


To download see: https://bsd405.org/departments/transportation/edulog-parent-bus-tracking-program/.


Calling 5th Grade parents to help create memory books for our 5th graders! We need help with ideas of what to include, help gathering content (photos and memories), and final assembly.


Please email 5thgradeevents@cherrycrest-ptsa.org for more information or to volunteer!


Missed picture day or need a re-take?  We've got you covered! Picture Day makeup and retake sessions will be Wednesday, April 7th from 1–4pm.  Sign ups are required and space is limited.


Volunteers needed! Please help us make picture day a safe and successful event by signing up to volunteer!


In the Community Bulletins section of the PTSA website and newsletter, we pass along information submitted to the PTSA newsletter editor which may be of interest to Cherry Crest Families. No sponsorship or endorsement is made or implied by the PTSA or the Bellevue School District.
Parents of Cherry Crest Elementary – we hope your 2021 is off to a good start! We – New Skylines Tutoring – are a new student-led, volunteer-based tutoring group for elementary students who might need help getting up to speed in English and/or reading or who just want additional instruction in these areas. We want to help any students who think they might benefit from our help (completely free of charge), especially those in underserved and underrepresented communities, including ESL/ELL students.


About This Newsletter
The Cherry Crest Charger Chatter is emailed to families and staff on Tuesday mornings. The deadline for submissions to the Chatter is the preceding Wednesday by 7pm. Read our
submission guidelines
Information contained in directories, Newsletters or membership lists published by Cherry Crest Elementary PTSA may not be used for purposes of solicitation either commercial, political or ideological or any other purpose not consistent with the Washington Congress of Parents and Teachers By-Laws.