Charger Chatter March 30, 2021
Due to spring break, there will be no weekly Chatter newsletter on April 13th.
Upcoming Events
3/29-4/09 PTSA Spring Fundraiser.
4/7/2021 Picture Day – retakes 1:00-4:00pm


LOOKING AHEAD
4/12-04/16 NO SCHOOL – Spring Break
The PTSA Spring Fundraiser - Community Connection - Is Here!

The PTSA spring fundraiser, Community Connection, has officially started! We need to raise $100,000 for the 2021-2022 school year! Run, don't walk to Donate Now!  We will have multiple prizes for donations including Reader Board messages, personalized Charger Chatter shout outs plus TWO classrooms can win a special curriculum enhancement prize from Mad Science! And the best part?  If we receive 80% participation of any  donation amount from school families, the entire school will win a virtual magic show performed by America's Got Talent Jay Mattioli! Every dollar raised will go towards enhancing student experiences and hiring General School Assistants - get to know these dedicated staff who support our kids every day! Every student and teacher is positively impacted by our GSAs, whether directly or indirectly. More funds = more support for our students! 


Join fellow families to show your appreciation! This month PTSA will deliver the final set of care packages to our Administrators and Building Staff. Help us pamper Mr. Steere (Principal), Mrs. Stedman (Assistant Principal), Mrs. Nakamura (Office Manager), Nurse Amy, Ms. Lupita (Head Custodian), Mr. Vlad (Night Custodian), Ms. Beletu (Night Custodian), Ms. Krauskopf (Counselor), Ms. Yin (Counselor) and Ms. Brown (Tech Specialist).  Note: Ms. Anderson (Secretary) opted out of receiving a care package.


We are collecting items until Saturday, April 24th. Please see drop-off instructions at http://bit.ly/3syHTmK.


Show your Charger spirit! Spirit Gear is back for Spring and we have super fun tie-dye t-shirts, cozy soft heather fleece sweatshirts, raglan jerseys and Charger facemasks!


Our Spring store items are only available for a limited time, so order soon! A percentage of sales go right back to Cherry Crest to help support our school!


Starting Wednesday, March 31, registered participants can mask up and get daily exercise from 5-6pm on the Cherry Crest Track. Come walk, jog or run with fellow Cherry Crest families as often as your family's schedule allows!


Participants must register in advance and a parent/guardian/chaperone must remain on site for the duration of any child's participation. Covid-19 Safety Rules apply.  Register and find more details at https://forms.gle/ZXDdAnX3zPDTExFHA


See the PTSA Website for the full list of current volunteer opportunities!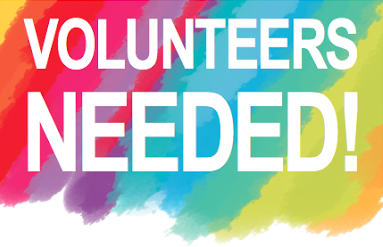 We are finding that dismissal is taking longer than normal for parents driving their children to and from school. With hybrid students across all grades returning to the Cherry Crest building, we strongly encourage all eligible students to take the school bus! Visit the Cherry Crest website for details about having your child safely and efficiently travel to/from Cherry Crest on the bus.


Grades K-5 will have a week of all remote learning after spring break, from April 19-23rd, with Teams meetings each day starting at 8 am for all students.


If you do plan to travel outside the state over spring break, please follow any updated protocol at https://bsd405.org/back-to-buildings-plan/faq/#quarantine and notify cherrycrestattendance@bsd405.org if you are required to submit a negative Covid test after you return.


It's Yearbook Time! Preorder a yearbook for $18 by May 7th at http://ybpay.lifetouch.com/?JobNumber=1577521


Didn't Attend a Picture Day? No Problem! We have a makeup picture day on April 7th– details and signup here: http://cherrycrest-ptsa.org/2021/03/20/missed-picture-day


Alternatively, submit student portraits to the yearbook by using the Picture Day Snaps @Home program at Lifetouch using the Shutterfly app. Self-submitted photos are due April 13th.


We encourage all families to submit student portraits even if you are not planning on purchasing a yearbook or your student is a Cherry Crest student in a virtual classroom at another school! Having your student's photo included will help all their classmates memorialize a very unique school year.


Missed picture day or need a re-take?  We've got you covered! Picture Day makeup and retake sessions will be Wednesday, April 7th from 1–4pm.  Sign ups are required and space is limited.


Volunteers needed! Please help us make picture day a safe and successful event by signing up to volunteer!


In the Community Bulletins section of the PTSA website and newsletter, we pass along information submitted to the PTSA newsletter editor which may be of interest to Cherry Crest Families. No sponsorship or endorsement is made or implied by the PTSA or the Bellevue School District.
Do you have a student attending Odle Middle School next year? The Pdle PTSA seeks you!


If you are interested in joining the 2021-2022 Odle PTSA for executive or chair positions, please send an email to board@odleptsa.org with a brief introduction of your past school volunteering experience. They will contact you within the next couple of months!


About This Newsletter
The Cherry Crest Charger Chatter is emailed to families and staff on Tuesday mornings. The deadline for submissions to the Chatter is the preceding Wednesday by 7pm. Read our
submission guidelines
Information contained in directories, Newsletters or membership lists published by Cherry Crest Elementary PTSA may not be used for purposes of solicitation either commercial, political or ideological or any other purpose not consistent with the Washington Congress of Parents and Teachers By-Laws.