Charger Chatter April 6, 2021
Due to spring break, there will be no weekly Chatter newsletter on April 13th.
Upcoming Events
4/7/2021 Picture Day – retakes 1:00-4:00pm


4/12 - 4/16 NO SCHOOL – Spring Break
Or perhaps we should ask: who doesn't like magic?!?!? We could win a school-wide MAGIC SHOW if we can get 80% of our Cherry Crest Families to participate in our Spring Fundraiser! Any size donation counts towards participation and THIS Friday, April 9th, is the eligibility deadline for individual, classroom and school-wide prizes.


In addition to submitting your student portraits or attending our makeup Picture day, the yearbook needs your help supplying candid photos!  We are looking for photos of your student(s) studying online, working on a club project, cozying up during the Read-a-thon and so much more!  Fill out the form at https://tinyurl.com/ccyearbookupload and upload your photos in the appropriate category.


Submitting any photo acts as permission for the Yearbook team to use them for print in the 2020-2021 yearbook.  Please submit these additional photos by April 19th. 


You can help kids and yourself get safely to and from school by volunteering to be a crossing guard at the three way stop just outside of school entrance. Your help will also free up GSAs to be on campus directing students from the many entrance exit points.


The people that would be most helpful for this job would not be afraid of putting up their hands to stop traffic and asking kids to wait and go when it is safe to do so.


Join fellow families to show your appreciation! This month PTSA will deliver the final set of care packages to our Administrators and Building Staff. Help us pamper Mr. Steere (Principal), Mrs. Stedman (Assistant Principal), Mrs. Nakamura (Office Manager), Nurse Amy, Ms. Lupita (Head Custodian), Mr. Vlad (Night Custodian), Ms. Beletu (Night Custodian), Ms. Krauskopf (Counselor), Ms. Yin (Counselor) and Ms. Brown (Tech Specialist).  Note: Ms. Anderson (Secretary) opted out of receiving a care package.


We are collecting items until Saturday, April 24th. Please see drop-off instructions at http://bit.ly/3syHTmK.


It's Yearbook Time! Preorder a yearbook for $18 by May 7th at http://ybpay.lifetouch.com/?JobNumber=1577521


Didn't Attend a Picture Day? No Problem! We have a makeup picture day on April 7th – details and signup here: http://cherrycrest-ptsa.org/2021/03/20/missed-picture-day


Alternatively, submit student portraits to the yearbook by using the Picture Day Snaps @Home program at Lifetouch using the Shutterfly app. Self-submitted photos are due April 13th.


We encourage all families to submit student portraits even if you are not planning on purchasing a yearbook or your student is a Cherry Crest student in a virtual classroom at another school! Having your student's photo included will help all their classmates memorialize a very unique school year.


Show your Charger spirit! Spirit Gear is back for Spring and we have super fun tie-dye t-shirts, cozy soft heather fleece sweatshirts, raglan jerseys and Charger facemasks!


Our Spring store items are only available for a limited time, so order soon! A percentage of sales go right back to Cherry Crest to help support our school!


Registered participants can mask up and get exercise each day Monday-Friday from 5-6pm on the Cherry Crest Track. Come walk, jog or run with fellow Cherry Crest families as often as your family's schedule allows!


In partnership with AMPED Kids in the Game we will track mileage at self-scan stations. Each participant will receive a unique card to take home and reuse.


See the PTSA Website for the full list of current volunteer opportunities!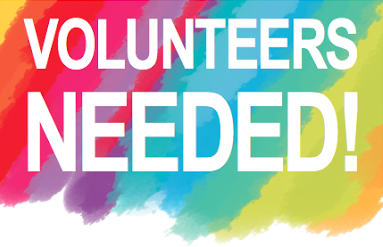 If your student is attending in-person learning at Cherry Crest, please notify cherrycrestattendance@bsd405.org by April 8th if you will be traveling out of Washington state over spring break, and include the date you will be returning to Washington.


We will let you know when you need to submit a negative covid test for your student. Students and staff who travel outside of Washington cannot return to the building until either:


- 7 days quarantine with submission of a negative COVID-19 test taken 3-5 days after travel
- 10 days quarantine after travel without a test


See https://bsd405.org/back-to-buildings-plan/faq/#quarantine


On March 12th the PTSA Presidents met our teacher's BEA reps to ask some questions about the back-to-school transition. The BEA representatives felt there were a lot of unanswered issues from the Mar 9th General Meeting, and they wanted to communicate further with the parents.


We are finding that dismissal is taking longer than normal for parents driving their children to and from school. With hybrid students across all grades returning to the Cherry Crest building, we strongly encourage all eligible students to take the school bus! Visit the Cherry Crest website for details about having your child safely and efficiently travel to/from Cherry Crest on the bus.


Calling 5th Grade parents to help create memory books for our 5th graders! We need help with ideas of what to include, help gathering content (photos and memories), and final assembly.


Please email 5thgradeevents@cherrycrest-ptsa.org for more information or to volunteer!


After a year like no other in recent history, it's time to celebrate our students, hear their voices of hope and marvel at their achievements. Let's celebrate together at Bellevue Schools Foundation's 33rd annual Spring for Schools event on Friday, April 30 at 12:00 pm. This is the first year it will be virtual so you can join us wherever you happen to be.


In the Community Bulletins section of the PTSA website and newsletter, we pass along information submitted to the PTSA newsletter editor which may be of interest to Cherry Crest Families. No sponsorship or endorsement is made or implied by the PTSA or the Bellevue School District.
About This Newsletter
The Cherry Crest Charger Chatter is emailed to families and staff on Tuesday mornings. The deadline for submissions to the Chatter is the preceding Wednesday by 7pm. Read our
submission guidelines
Information contained in directories, Newsletters or membership lists published by Cherry Crest Elementary PTSA may not be used for purposes of solicitation either commercial, political or ideological or any other purpose not consistent with the Washington Congress of Parents and Teachers By-Laws.