Charger Chatter February 9, 2021
Due to mid-winter break, there will be no Chatter newsletter the week of February 16th.
Upcoming Events
2/15 – 2/19 No School: Mid-winter break
Spotlight on General School Assistants (GSAs)
Each week we highlight feedback from our teachers and families about the support they receive from our General School Assistants (GSAs). 2nd grade parent Sheli Hadari tells us:


Mr. Joe has been meeting with my daughter every day to support her in reading fluency. She looks forward to their meetings. It has been very successful.
Did you know our biggest investment as a PTSA is funding more General School Assistants to help our teachers and students? Funding comes from parents and community members, through direct donations, corporate matching, and opportunities like Amazon Smile and "Give with Bing". Read more about GSAs on the PTSA website!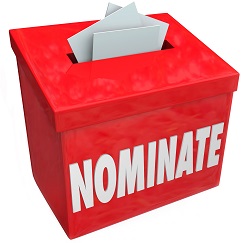 The 2021-22 Cherry Crest PTSA Nominating Committee asks all community members for help finding volunteers for PTSA leadership positions for next school year.


We have Co-President, VP, Chairs and other executive roles open. Please submit names and contact information (your own or others who may be interested!) by end of day, Feb 12th (this Friday) and we'll be in touch to tell you more about them.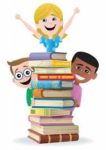 The Scholastic Book Fair will be held on-line from February 22 to March 7th.


This will still be a wonderful opportunity to purchase books for your children, family and friends, as well as support our school! 100% of the proceeds are used to purchase new books and programs for the Cherry Crest library.


Please look for more details and information in the next Charger Chatter newsletter!


See the PTSA Website for the full list of current volunteer opportunities!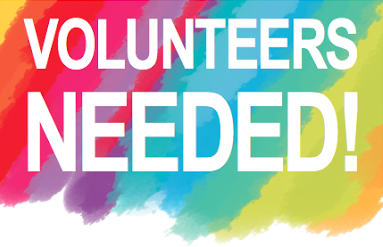 Cherry Crest Elementary is starting several clubs to help our students stay connected to our school community, including a Gardening Club, Storyteller's Club, Jump Rope Club, and a Lunch Bunch Club. Find more details about how to join each club and when they meet on the PTSA website.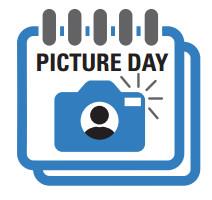 Picture days will be Saturday, February 27th from 9am-4:30pm and Wednesday, March 3rd from 12pm -4:30pm


Please reserve the time and day that you'd prefer at the Picture Day Signup Genius - spots are limited!


Due to COVID, picture day will take place at Cherry Crest Elementary outside under the basketball court, in groups of 15 students every 30 minutes.  Masks are required, and only one parent per family may accompany a student during the picture day.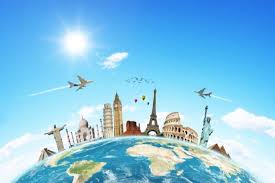 In compliance with Governor Inslee's Travel Advisory ("Washingtonians are encouraged to stay home or in their region and avoid nonessential travel to other states or countries."), the Bellevue School District reminds families that all students and staff participating in in-person learning, services, or activities who have traveled out of state, need to self-quarantine at home for 14-days after returning from their travels before coming back in person.


In the Community Bulletins section of the PTSA website and newsletter, we pass along information submitted to the PTSA newsletter editor which may be of interest to Cherry Crest Families. No sponsorship or endorsement is made or implied by the PTSA or the Bellevue School District.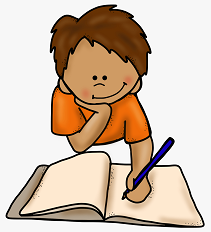 We are a group of Juniors at Interlake High School who run a weekend essay-writing workshop called The Writers' League for 5th through 7th graders. The workshop consists of 6 total hours of instruction across 4 days (plus homework) and teaches skills to supplement what students learn in English class. We have taught multiple courses in the past six months, and are offering another set of classes this spring and summer. The next session will be held March 13,14, 20 and 21 from 10-11:30am each day with another session available in June. The cost to participate is $20. Visit our website: http://writersleague.net to register.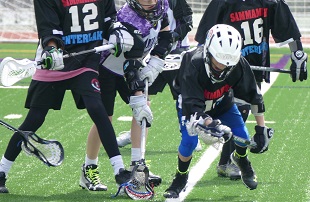 Are you looking for a healthy outdoor activity for your child? Lacrosse teams are forming now for the Spring season (starting March 15, 2021) of The Sammamish Interlake Youth Lacrosse Club for boys in grades 2-8. The season runs from March through June and the cost varies from $350-$500 depending on your child's grade. An additional $95 game fee will …


About This Newsletter
The Cherry Crest Charger Chatter is emailed to families and staff on Tuesday mornings. The deadline for submissions to the Chatter is the preceding Wednesday by 7pm. Read our
submission guidelines
Information contained in directories, Newsletters or membership lists published by Cherry Crest Elementary PTSA may not be used for purposes of solicitation either commercial, political or ideological or any other purpose not consistent with the Washington Congress of Parents and Teachers By-Laws.