Charger Chatter May 11, 2021
Upcoming Events
LOOKING AHEAD5/24 Passport Club Checkpoint
5/28 Principal Chat (teams link)
5/31 NO SCHOOL: Memorial Day
Staff Appreciation - Thank you, Families
Together we created 52 care packages for teachers and staff! Last week we pampered teachers further with Padlet compliments, cards and flowers. We also provided coffee, lunch and snack bags thanks to your monetary donations.


Teachers and staff felt honored and humbled by the amazing support from families.


Thank YOU for continuing this meaningful tradition of gratitude!


Click

here

to view the photo collage of staff members sharing thanks and gratitude to YOU!
Please join us at our Cherry Crest PTSA General Membership meeting, tonight, May 11th, at 6:45pm via Microsoft Teams.


We would love for all families and community members to participate and you don't need to be a PTSA member to attend.


At this last meeting of the year, we will be reviewing and voting on next year's budget as well as discussing what things are important to you for the PTSA to consider implementing next year.


See the PTSA Website for the full list of current volunteer opportunities!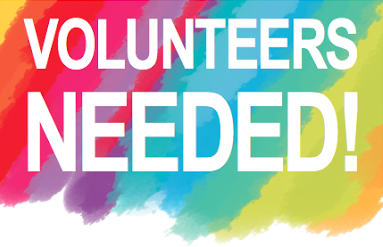 Some fun on the playground!


Would you like to meet up with other parents while your children get to see their friends outside? This is an informal invitation to meet up by grade level.


All grades welcome at all times—this is a very informal gathering.


Tech support for all elementary students attending school in person is available at school during their school day. We have an on site technology assistant, Carli Weinberg, available for students and staff.


Virtual elementary students needing in-person support can visit the new Elementary Student Tech Center at the Wilburton Instructional Service Center (WISC).


In the Community Bulletins section of the PTSA website and newsletter, we pass along information submitted to the PTSA newsletter editor which may be of interest to Cherry Crest Families. No sponsorship or endorsement is made or implied by the PTSA or the Bellevue School District.
About This Newsletter
The Cherry Crest Charger Chatter is emailed to families and staff on Tuesday mornings. The deadline for submissions to the Chatter is the preceding Wednesday by 7pm. Read our
submission guidelines
Information contained in directories, Newsletters or membership lists published by Cherry Crest Elementary PTSA may not be used for purposes of solicitation either commercial, political or ideological or any other purpose not consistent with the Washington Congress of Parents and Teachers By-Laws.