Charger Chatter May 25, 2021
Upcoming Events
5/31 NO SCHOOL: Memorial Day
6/16 G5 promotion ceremony (details to follow)
6/22 Last day of school
Are you or anyone you know interested in being a part of the PTSA? We are looking for a co-president to help guide the PTSA into the future. Lots of new changes are on the horizon due to the pandemic. A chance to refresh how the PTSA does things. It's a great opportunity. And a fun group of people to work with!


Please contact nominatingcommittee@cherrycrest-ptsa.org.


Your donation can double with minimal effort, thanks to employer corporate gift matching programs.


Microsoft, Google, T-Mobile, Salesforce, Facebook, and many other employers match dollars their employees donate! Many also match time their employees spend volunteering.


National PTA's Convention will be held virtually Thursday, June 17 through Saturday, June 26, 2021. Normally held at different locations around the country, this is a unique opportunity to attend from the comfort of your own home.  All parents are invited to register and attend online.  The cost is $75. 


Note: As a registered participant you will also be able to view most sessions on demand for up to 90 days after the event. Seize the chance to expand your knowledge and skills through informative general sessions, workshops, meet-ups and the virtual Expo Hall!


See the PTSA Website for the full list of current volunteer opportunities!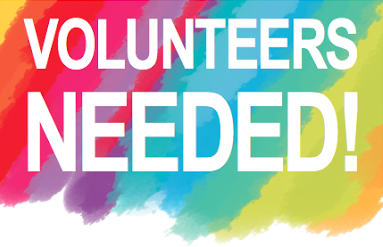 We need one parent to take photos of students with their teachers. The camera will be provided.


We also need three parents per 5th grade classroom to help with other parts of the day.


To learn more or volunteer, please email 5thgradeevents@cherrycrest-ptsa.org


The PTSA seeks a volunteer lay person or tax professional who can prepare a basic tax return with electronic filing for the PTSA school year 2020-21.


The tax return is is due in November.


Please contact president@cherrycrest-ptsa.org to volunteer or request additional information.


Some fun on the playground!


Would you like to meet up with other parents while your children get to see their friends outside? This is an informal invitation to meet up by grade level.


All grades welcome at all times—this is a very informal gathering.


The Bellevue School District Board of Directors is pleased to announce the appointment of Dr. Arthur (Art) Jarvis to the post of Interim Superintendent for the Bellevue School District.


He will start in Bellevue on July 1, 2021 and work with Acting Superintendent Eva Collins in the coming weeks to facilitate a smooth transition.


Bellevue School District is planning to fully reopen schools in the fall. If your family has health concerns due to COVID that make it unsafe for your child(ren) to return to K-5 classrooms in the fall then district will be offering a new "Bellevue Virtual Academy" as an online option for K-5 students.


In the Community Bulletins section of the PTSA website and newsletter, we pass along information submitted to the PTSA newsletter editor which may be of interest to Cherry Crest Families. No sponsorship or endorsement is made or implied by the PTSA or the Bellevue School District.
The Bridle Trails Park Foundation will host a 1-week Forest Camp this summer. The camp is led by Washington State Certified Teachers who live in the neighborhood.


Afternoons include age-appropriate hikes in our unique 482-acre urban forest. All campers will learn both how to be more independent and how to contribute to a group as they engage in the magic of exploration and discovery in our amazing park!


Who: Students Entering Grades 1-6
When: July 12th – 16th, 1-4pm
Where: Bridle Trails State Park: 5300 116th Ave NE, Kirkland, WA 98033
Cost: $75
Discover Pass included – Distributed on the First Day


Open to children ages 7 to 14 (as of July 31) living in the enrollment areas for Interlake, Newport, or Sammamish High schools. Note: participants must weight at least 60 lbs.


Practices begin August 2nd
Preseason tournaments August 21 & 28
Regular season September & October
Registration is now open
Send questions to info@bellevuejrfootball.org


The Bellevue High School Volleyball Program, in partnership with the Boys & Girls Clubs of Bellevue, will be hosting the 6th Annual Junior Wolverine Volleyball Camp from August 9-13, 2021. The camp is perfect for beginners who are looking to learn the fundamentals of volleyball as well as more experienced players who would like to refine their skills.


Junior Wolverine Volleyball camp is Session 8: August 9-August 13.
Cost: $170
Ages: 9-12
Times: 9am-1pm
Location: Hidden Valley Fieldhouse


About This Newsletter
The Cherry Crest Charger Chatter is emailed to families and staff on Tuesday mornings. The deadline for submissions to the Chatter is the preceding Wednesday by 7pm. Read our
submission guidelines
Information contained in directories, Newsletters or membership lists published by Cherry Crest Elementary PTSA may not be used for purposes of solicitation either commercial, political or ideological or any other purpose not consistent with the Washington Congress of Parents and Teachers By-Laws.