Charger Chatter May 4, 2021
Community Gathering to share the stories of the crisis in India
We know that many families may be struggling with the loss of loved ones due to COVID-19, especially families with ties to India. To support our community, members of our PTSA are scheduling an opportunity for families to connect virtually in an on-line support and sharing meeting on Friday May 7th at 7pm.


As families in our Cherry Crest Comm(Unity) may be seeking ways to support relief efforts in India, we are sharing links to number of organizations working for COVID relief in the region:


Our school is providing support for our children through the school counselors. If your child is struggling and you would like to speak to one, please reach out to Marissa Krauskopf (Krauskopfm@bsd405.org) or Brenda Yin (Yinb@bsd405.org) to request a meeting.

Our counsellors have collected some tips and resources help us better understand and support children's emotional needs and well being during times of loss:

As always if you have questions or would like to talk with your PTSA leadership directly please email us at president@cherrycrest-ptsa.org
Reminder- LAST CHANCE to order yearbooks! Orders are due May 7th! Go to Lifetouch and enter Yearbook ID Code: 1577521


Please join us at our Cherry Crest PTSA General Membership meeting, May 11th, at 6:45pm via Microsoft Teams. We would love for all families and community members to participate and you don't need to be a PTSA member to attend.


At this last meeting of the year, we will be reviewing and voting on next year's budget as well as discussing what things are important to you for the PTSA to consider implementing next year.


The Washington State Parent Teacher Association (WSPTA) is a non-profit organization that advocates for the well-being and education of all children.  At this year's Convention, PTA members across Washington State will gather together virtually to attend live webinars, subject area panels offering expert advice on a variety of topics, and coaching sessions.  Listen, learn, and lend your voice to educational issues important to your family!


See the PTSA Website for the full list of current volunteer opportunities!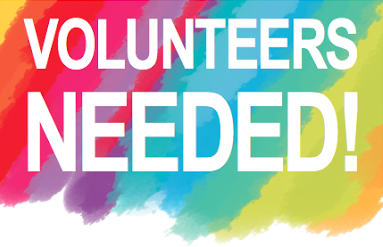 In support of National Teacher Appreciation Week, the PTSA is planning some special treats and appreciation for all Cherry Crest Teachers and Staff!


In the Community Bulletins section of the PTSA website and newsletter, we pass along information submitted to the PTSA newsletter editor which may be of interest to Cherry Crest Families. No sponsorship or endorsement is made or implied by the PTSA or the Bellevue School District.
STEM Academy is an inline education center, offering multi week classes in STEM subjects for elementary and middle school students, taught by passionate high school/university students. Our classes are 100% free and online, and we have supported over 500 students nationally, while partnering with several elementary schools to spread our mission.


For more information, visit:  https://www.stemacademyedu.com/


About This Newsletter
The Cherry Crest Charger Chatter is emailed to families and staff on Tuesday mornings. The deadline for submissions to the Chatter is the preceding Wednesday by 7pm. Read our
submission guidelines
Information contained in directories, Newsletters or membership lists published by Cherry Crest Elementary PTSA may not be used for purposes of solicitation either commercial, political or ideological or any other purpose not consistent with the Washington Congress of Parents and Teachers By-Laws.