Upcoming Events
10/8 No School - Professional Day
Cherry Crest PTSA is looking for 3 more members to represent us as voting delegates at the Virtual Washington State PTA Legislative Assembly on October 23-24.  Please send in your name to president@cherrycrest-ptsa.org before Oct 10, 2021, if interested.


Washington State Parent Teacher Association (WSPTA) is a non-profit organization that advocates for the well-being and education of all children.  This October PTA/PTSA members across Washington State will gather virtually to debate and vote on proposed or amended resolutions that impact WSPTA's platform for advocacy.  During the two-day assembly, attendees can also attend education sessions focused on current issues and advocacy basics. Listen, learn, and lend your voice to issues important to your family!


Want to learn more, but not interested in being a voting delegate? All PTSA members are invited to register and attend online. The cost is $40.00. Not a PTA member yet? Join the Cherry Crest PTSA today and register to attend the Assembly!


Join us Tuesday, October 5th at 7:00pm on Teams to learn tips for getting the most out of Cherry Crest. Parents from each grade level (plus a BSD Virtual Academy parent) will answer your questions and share personal experiences to help your family flourish!


We are excited to introduce a bi-weekly Math challenge open to all students grade K-5! The first challenge will be posted on Sep 24 at https://www.mathinaction.org/cherry-crest-elementary.html. Complete by October 7th. Solutions will be posted on October 8th.


For any questions, please contact mathprogram@cherrycrest-ptsa.org


See the PTSA Website for the full list of current volunteer opportunities!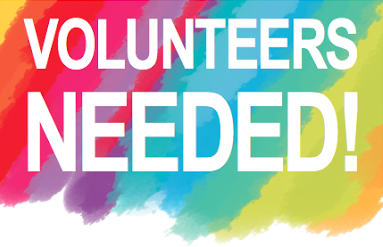 The PTSA Curriculum Enhancement (CE) Team is looking for one or two volunteers to help plan grade-level activities for Kindergarten or 3rd Grade classes.


All CE activities are teacher-driven. The CE Committee meets with grade level teaching teams throughout the year to identify those opportunities that enhance the students' curriculum and provide a valuable overall learning experience. Grade-level CE Coordinators work to support the teachers by researching, coordinating and scheduling these activities. No prior experience necessary.  


CE activities are funded entirely by Cherry Crest PTSA fundraiser events such as the upcoming Read-a-thon. If you are interested in this fun opportunity to be a part of your students' learning, please contact Monica Li (ce@cherrycrest-ptsa.org).


The BSD Transportation Department reminds you to please exercise patience during drop-off and pick-up times at our schools and bus routes. Families may be experiencing bus arrival and departure delays at various stops because of the increased volume of drivers to our schools. We are working through the increase in traffic while studying the traffic patterns and adjusting as needed. Your patience during this process is appreciated.


Remember to sign up for the Edulog Parent Portal, which is a bus tracking program to notify parents and students of bus delays.


Join the BSD Transportation team and earn extra cash while continuing your busy day.


In the upcoming weeks, the Bellevue School District will begin offering COVID-19 screening and diagnostic testing at our schools. Testing will be optional, but highly encouraged as we work to keep our students, staff and BSD community safe. District administration is currently in the process of finalizing the procedures, permission requirements for testing, and other details, which will be shared as they are available.


In the Community Bulletins section of the PTSA website and newsletter, we pass along information submitted to the PTSA newsletter editor which may be of interest to Cherry Crest Families. No sponsorship or endorsement is made or implied by the PTSA or the Bellevue School District.
All boys and girls K – 5th grade and their parents are invited to join to learn more. Tuesday, September 21st from 6:30–7:30pm at the Cherry Crest Elementary Outdoor Covered Court.


Can't make it on the 21st, and want more info on the rest of the year's activities? Contact Blair Hotchkies at: blairhotchkies@hotmail.com or join the mailing list here: https://forms.gle/fa8iVAjLVgnxSjra8


Girl Scout Troop 40333's babysitting for K-7 students will be led by 11th grade students


Where: Backyard of Troop's House in Bellevue (giant tents in case of rain)
Hours: 9 AM – 3 PM,
Cost: $50/day per student. Additional siblings are $40
Camp includes: games, crafts, activities, & more!


Sponge offers online classes in Spanish, Mandarin, Japanese and French
To register, visit http://www.spongeschool.com/sign-up


Interested in in-person class? Come to Sponge centers in Issaquah, Kirkland or Seattle!


Please contact info@spongeschool.com for questions!


About This Newsletter
The Cherry Crest Charger Chatter is emailed to families and staff on Tuesday mornings. The deadline for submissions to the Chatter is the preceding Wednesday by 7pm. Read our
submission guidelines
Information contained in directories, Newsletters or membership lists published by Cherry Crest Elementary PTSA may not be used for purposes of solicitation either commercial, political or ideological or any other purpose not consistent with the Washington Congress of Parents and Teachers By-Laws.