Upcoming Events
10/8 No School - Professional Day
10/9 Grade Level Carnival; K/1st @9:00am, 2nd/3rd @10:00am, 4th/5th @11:00am


11th-13th Early Release at 12:15pm - Elementary Conference Days
15 School Picture Day
15 Principal Chat; 8:30am (Teams Link)
21 Math Challenge #2 due
22 Passport Club Checkpoint
22 Math Challenge #3 available
31 Cherry Crest Trick or Treat; 5:00-8:00pm


Come socialize with classmates and families on Saturday, October 9 at the Cherry Crest playground!


Cub Scout Pack 726 will run carnival games for the kids while PTSA volunteers make introductions, answer questions and more.


Reflections is a nationally acclaimed student recognition program to encourage artistic creativity. Students of all grades and abilities may participate and explore the arts based on the 2021/22 theme " I will change the World "


Entries will be collected on Wednesday the 17th of November 2021.


Would you like your children to learn the countries of the world? The Passport Club at Cherry Crest offers a multi-year introduction to world Geography. Learn more at http://passportclub.cherrycrest-ptsa.org


Join us Tuesday, October 5th at 7:00pm on Teams to learn tips for getting the most out of Cherry Crest. Parents from each grade level (plus a BSD Virtual Academy parent) will answer your questions and share personal experiences to help your family flourish!


See the PTSA Website for the full list of current volunteer opportunities!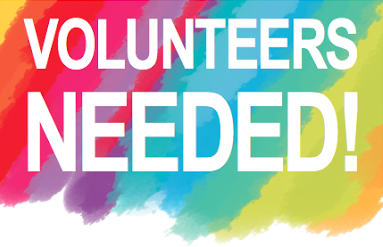 Our beloved office manager, Susie Nakamura, had her last day at Cherry Crest on Friday September 24th. Students and families are invited to share a message of gratitude and goodbye to Mrs. Nakamura at: https://padlet.com/ccptsastaffappreciation/ms_nakamura


Please enter your messages to Mrs. Nakamura latest by Sep 30, and these will be emailed to her.


Thank you to the many parents who have asked how they can volunteer to support students during school lunchtime. Volunteers first need to complete the district background check and provide proof of COVID-19 vaccination, before signing up for a volunteer block.


The Bellevue PTSA Council has organized a School Board Candidate Forum on October 14, 2021, from 6-8pm. Questions will be community-generated, and all candidates will respond to all questions.  Send questions to  advocacy@bellevueptsacouncil.com. Closer to the date you'll find the link to the virtual meeting at http://www.bellevueptsacouncil.com/


Welcome to Bellevue School District. Bellevue PTSA Council will host "Introduction to PTSA" seminar on Friday, October 1st, 2021 10:00 – 11:30 am. The session will be conducted in Mandarin Chinese. The seminar will discuss the role of PTSA at the student's education and the ways to get involved with PTSA.


如果您想多了解学校 PTSA 的运作, 成为一名积极参与孩子教育的家长,或者您是新来社区的家长,希望尽快融入社区大家庭,Bellevue PTSA Council 于10月1日 10:00am-11:300am举办一次中文座谈会,形式轻松,有问必答,期望能帮你更多了解学校和社区.


和中国学校的家长会不同,PTSA在美国学校运作中扮演了非常重要的角色。您的加入可以影响学校的发展和孩子的教育,也是回馈学校和老师们的一种方式。另外,您可以认识很多来自中国和美国的同学们家长,是了解以及融入美国社会非常好的渠道。


In the Community Bulletins section of the PTSA website and newsletter, we pass along information submitted to the PTSA newsletter editor which may be of interest to Cherry Crest Families. No sponsorship or endorsement is made or implied by the PTSA or the Bellevue School District.
Mission InspirEd will be offering free classes for elementary and middle school students. Classes will start between October 4th through April 10th.


They have qualified instructors, teaching topics ranging from Introductory Medicine to Coding in Python! Sign up before October 3rd for their weekly sessions. Learn more at http://missioninspired.org/classes.


On Sunday, October 31st from 5pm-8pm, trick or treat at the homes of fellow Cherry Crest families. PTSA will provide a custom Google Map to all families.  Register by Monday, October 18th to include your home on the map.  Near or far, we'd love to include your home!  Find more information and register at: bit.ly/3AFSYqi


About This Newsletter
The Cherry Crest Charger Chatter is emailed to families and staff on Tuesday mornings. The deadline for submissions to the Chatter is the preceding Wednesday by 7pm. Read our
submission guidelines
Information contained in directories, Newsletters or membership lists published by Cherry Crest Elementary PTSA may not be used for purposes of solicitation either commercial, political or ideological or any other purpose not consistent with the Washington Congress of Parents and Teachers By-Laws.