Charger Chatter June 8, 2021
Upcoming Events
6/16 G5 promotion ceremony (details to follow)
LOOKING AHEAD
6/22 Last day of school
Congratulations to this year's Golden Acorn recipients: Dave Fandel, Britt Heath, Lubdha Khandelwal, and Alison Payne.


This award is presented to volunteers in recognition of their dedication and service to children and youth. In honor of their service to our community, a contribution in the name of the recipients is made to the Washington State PTA Scholarship Program. From these contributions, WSPTA is able to provide grants to freshman students entering post-secondary education.


See the PTSA Website for the full list of current volunteer opportunities!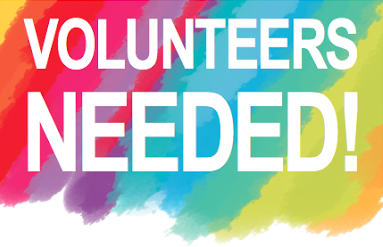 Flex your technical muscle or learn a new skill! The PTSA communications team is seeking a volunteer to help with PTSA website maintenance starting in the Fall of 2021. Duties will be shared with a current member of the communications team and include creating news posts and updated web pages as necessary across the site.


We are looking for volunteers to help with the 5th grade promotion event on Wednesday the 16th of June. The event is an all day event divided into 30 minute time periods for each class. We are looking for help with set up, we have a number of roles to fill and then tidying up at the end of the day.


Please sign up where you are able to help!


Here is our distribution plan for students who ordered yearbooks:


Hybrid (In-Person) Students  will received their yearbook in class from their teacher during the week of June 7 – 11.


Virtual Students have two opportunities for parents to come and pick up their yearbook from the school:


Tuesday June 8th: 8:30 – 10:00 am
Thursday June 10th: 12:30 – 2:00 pm


Come to the front entrance and knock on the main office window for someone to help you.


During the week of June 14, Cherry Crest teachers and staff are finalizing plans for a week of school spirit culminating with virtual Field Day activities and games on Friday, 6/18.


Monday - Rainbow Day
Tuesday - Creative Hair/Hats/Wraps/face Masks
Wednesday - Fancy Dress Up Day
Thursday - Decades Day (50s, 60s, 70s, 80s?)
Friday - Charger Pride/Athletic Gear


Dear Cherry Crest Grade 5 students and families,


The end of this crazy school year is arriving quickly and for our 5th grade students this signals the end of an era at Cherry Crest. In order to commemorate the milestone of passing from elementary to middle school, Cherry Crest staff, in collaboration with PTSA and 5th grade parent volunteers, are planning a variety of Grade 5 promotion activities on Wednesday June 16th.


Some fun on the playground!


Would you like to meet up with other parents while your children get to see their friends outside? This is an informal invitation to meet up by grade level.


All grades welcome at all times—this is a very informal gathering.


Did you know you can receive important alerts from BSD via text? Just text "Y" or "YES" to BSD's short code number – 67587 – to receive text messages. If you ever want to opt-out, text the same number or reply to one of our messages with "Stop."


In the Community Bulletins section of the PTSA website and newsletter, we pass along information submitted to the PTSA newsletter editor which may be of interest to Cherry Crest Families. No sponsorship or endorsement is made or implied by the PTSA or the Bellevue School District.
Interlake High School's robotics team, Saints Robotics hosts Scratch coding camps for elementary school students.


July 19-23 (course: Introduction Scratch; 5 days)
July 26-30 (course: Advanced Scratch; 5 days)
August 2-6 (course: Beginner Engineering Concepts; 5 days)


Join the "Spring into Summer: Great Bellevue Scavenger Hunt" with your friends, family, and neighbors. Fun challenges from Memorial Day weekend until the first official day of summer on June 20. Challenges will vary and include exploring local parks, getting savvy with spring cleaning at home, showing off your neighborhood, saving the planet with eco challenges, sharing old memories of Bellevue, and even completing activities with your pets!


Summer Spanish, French, Mandarin and Japanese online classes are available for K-8. Students watch an academic video, do a teacher guided activity and join a live class with an experienced teacher.


About This Newsletter
The Cherry Crest Charger Chatter is emailed to families and staff on Tuesday mornings. The deadline for submissions to the Chatter is the preceding Wednesday by 7pm. Read our
submission guidelines
Information contained in directories, Newsletters or membership lists published by Cherry Crest Elementary PTSA may not be used for purposes of solicitation either commercial, political or ideological or any other purpose not consistent with the Washington Congress of Parents and Teachers By-Laws.