Charger Chatter August 24, 2021
Welcome, New & Returning Families, to the Charger Chatter!
If this is your first copy of the Charger Chatter, welcome! On Tuesdays throughout the school year, we bring you news about our school and our PTSA sponsored activities. Here and on the PTSA website, you can find information about after-school enrichment opportunities, school events and fundraisers, and community activities for families and children
9/1 First Day of School: Grades 1-5 (dismissal at 12:15pm)
9/3 First Day of School: Kindergarten


9/6 NO SCHOOL - Labor Day
9/7 NO KINDERGARTEN - parent meetings
Dear Cherry Crest Parents,

On behalf of the Cherry Crest PTSA, I would like to welcome you to the new thrilling and exciting year of school and a new year of PTSA. Hoping this year to see everyone in person, we are really excited to be working with you and our wonderful teachers and staff at Cherry Crest to give our students the best possible school year experience, while keeping our mission in mind: "to positively impact the lives of children and families."

Together at Cherry Crest, we support this mission through wide-ranging efforts: supporting school and district programs, supporting the school community through family events, and giving direct help to the teachers and staff at Cherry Crest. Our main goal as a PTSA is to find ways to keep our comm(UNITY) strong. This will be a challenge for this year too, but also the best use of our efforts.

We are looking forward to continuing the partnership we have established with the Bellevue School District, our lovely Principal, Mr. Steere, and our amazing teachers and staff. We will continue to enhance an already excellent learning experience for our children with the support of our members. We make sure that every funding item to school is for instructional aides for each grade level. In addition to instructional aides, we are working with teachers and getting creative with Curriculum Enhancement. The details are still being worked out, but each grade level will have something to look forward to, provided by the PTSA.

Please look for emails and updates about our Cherry Crest comm(UNITY) including the date of our first General membership meeting and information about joining the PTSA. While all Cherry Crest families are welcome at PTSA meetings and PTSA sponsored events, we encourage everyone to formally join our PTSA to vote on our budgets and elect our leadership when signups open. Looking forward to an interesting and fun-filled year!

Reetika Saxena
Cherry Crest CoPresident
president@cherrycrest-ptsa.org


Yours,
Reetika Saxena
2020-2021 Cherry Crest PTSA Co-President
The Cherry Crest PTSA provides a family directory to all families at the school through an online service (DirectorySpot).


Only families who choose to share their contact information with the PTSA will be include (either listed or have access to the directory.)


The Bellevue school district only shares your information with the PTSA if you don't opt out. As you perform the start of year information review in ParentVue, leave the following box unchecked for each student at Cherry Crest: '"By checking this box, I do not give permission to release my student's directory information".


See the PTSA Website for the full list of current volunteer opportunities!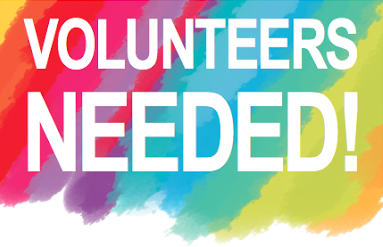 Flex your technical muscle or learn a new skill! The PTSA communications team is seeking a volunteer to help with PTSA website maintenance starting in the Fall of 2021. Duties will be shared with a current member of the communications team and include creating news posts and updated web pages as necessary across the site.


Read Principal Steere's August Cherry Crest Chronicler for essential back to school information including:


• Classroom assignments and Teacher Meet & Greet opportunities
• School distancing plans during recess and arrival/dismissal
• Health and Safety plans
• Virtual Parent Info Sessions and Virtual Classroom meetups


Note that this year school lunches are free for all students and the school is providing all typical school supplies.


Family information sessions . . .


Anyone unvaccinated who travels out of state should quarantine for 7 days when they return to Washington. They should also take a COVID-19 test after the 3rd day of quarantine.


Please keep this in mind as you plan your end of summer travel! For further information about Bellevue School District COVID-19 safety protocols, including travel guidance, please see:
https://bsd405.org/services/health/covid-19-health-and-safety/


Whenever your student will be tardy or absent, please email cherrycrestattendance@bsd405.org by 8am.


Please include your child's first and last name, their teacher and the reason for the absence.


In the Community Bulletins section of the PTSA website and newsletter, we pass along information submitted to the PTSA newsletter editor which may be of interest to Cherry Crest Families. No sponsorship or endorsement is made or implied by the PTSA or the Bellevue School District.
Kids Klub offers after school care with transportation from Cherry Crest elementary. For more details, see the website at https://kidsklubcdc.com/bellevue-enrollment-process/.


Hello Cherry Crest Families! We have a few roster spots available on Bellevue United FC Boys 2012 soccer teams and looking for a few extra players. If your soccer player was born in 2012 and is looking for a team, or if you know someone who is new to the neighborhood and might be interested, contact Nhimy at nhimychung@yahoo.com to join a practice this month. All levels are welcome.


About This Newsletter
The Cherry Crest Charger Chatter is emailed to families and staff on Tuesday mornings. The deadline for submissions to the Chatter is the preceding Wednesday by 7pm. Read our
submission guidelines
Information contained in directories, Newsletters or membership lists published by Cherry Crest Elementary PTSA may not be used for purposes of solicitation either commercial, political or ideological or any other purpose not consistent with the Washington Congress of Parents and Teachers By-Laws.