Upcoming Events
20 First day of winter break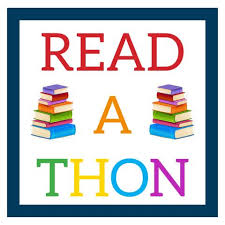 Thank you for participating in the Cherry Crest Read-a-thon and pajama day. Read-a-thon donations are due by Friday December 3rd to be eligible for prizes!


Please help us reach our school wide goal of raising $30,000 together so we can continue supporting important PTSA-sponsored programs like Curriculum Enhancement and General School Assistants (extra hands in the classroom!!).


Prize winners will be announced by our Principal Mr. Steere and prizes will be distributed mid-December.


Art Reflections entries are now in! Come view the entries on the art reflections padlet from November 30th until December 4th 2021 and vote for your favorite one that fits the theme "I will change the world by…"


https://padlet.com/alibpayne/aobt8ez3hec9c7aj


Results will be announced in the next few weeks.


Questions? Please email reflections@cherrycrest-ptsa.org


Each month one grade level of Cherry Crest families shows appreciation for our outstanding educators by providing food and beverages for all teachers and staff. Most items can be sent in with your student to be dropped off in the Main Office.


Parents of Kindergarten students: December is your month! Sign up to participate at bit.ly/30Q2Z7F (due to the short month and upcoming break, all items are needed by December 3rd). Thank you for helping us continue this tradition of gratitude.


Questions? E-mail staffappreciation@cherrycrest-ptsa.org


The current Executive Committee of the PTSA seeks individuals to form a Nominating Committee. The to fill open Executive Committee positions for the 2022-2023 school year. This limited commitment takes place in January and involves attending 2-3 meetings.


An ideal Nominating Committee member is:


• Someone with connections to many different families within our school across grades.
• Comfortable reaching out to other parents for conversation.
• Able to meet with other members of the nominating committee (in person or via Microsoft Teams).


Cherry Crest PTSA plans to host a virtual parent education night to support parents. Help us target the topic most relevant to you and your family by rating your interests by filling in this form.


Please fill in the form by end of day today (November 30th).


See the PTSA Website for the full list of current volunteer opportunities!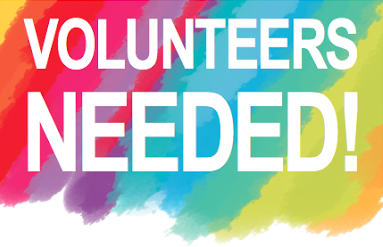 Cherry Crest Teachers through the PTSA would like to ask any parents interested in volunteering in the classrooms to please fill  in the Classroom Volunteer Form.


Please fill in this form if you'd like to volunteer for regular classroom opportunities or plan to volunteer for field trips or special events.


The book fair will be in our school library Monday 12/6-Thursday 12/9. Students will be able to view available items during their checkout time in library class.


Book Fair will be open for purchases during lunch time and after school until 3:15pm Monday, Tuesday and Thursday. On Wednesday it will be open at lunch time and after school until 1:00pm


All proceeds support our Cherry Crest library in the form of new books for students. Come support the Cherry Crest library AND stock up on great books and activities for the Winter Break!


Check out the Usborne website: http://www.BookYourShelf.com


Questions? Email Mrs. Lux (Cherry Crest librarian) luxja@bsd405.org


In the Community Bulletins section of the PTSA website and newsletter, we pass along information submitted to the PTSA newsletter editor which may be of interest to Cherry Crest Families. No sponsorship or endorsement is made or implied by the PTSA or the Bellevue School District.
About This Newsletter
The Cherry Crest Charger Chatter is emailed to families and staff on Tuesday mornings. The deadline for submissions to the Chatter is the preceding Wednesday by 7pm. Read our
submission guidelines
Information contained in directories, Newsletters or membership lists published by Cherry Crest Elementary PTSA may not be used for purposes of solicitation either commercial, political or ideological or any other purpose not consistent with the Washington Congress of Parents and Teachers By-Laws.