Upcoming Events
20 Wed Unity Day (wear Orange to school)
21 Thu Math Challenge #2 due
22 Fri Passport Club Checkpoint
22 Fri Math Challenge #3 available


31 Sun 5:00-8:00 PM Cherry Crest Trick or Treat; 5:00-8:00pm


The first Passport Club check in will be in person Oct 22nd, 2021.


For in person check in, the student will be tested in school by a volunteer. For those who prefer a virtual check in, please complete this form http://bit.ly/3Avmlef on or before October 22.


Please email passportclub@cherrycrest-ptsa.org for any questions.


Cherry Crest families are invited to attend monthly virtual meetings hosted by Principal Dusty Steere and PTSA president Reetika Saxena. All chats are online via Microsoft Teams and include information from the principal as well as ample time for questions and comments.


In October, we will discuss elements of the Advanced Learning Program at Cherry Crest and include our school counselor and a multi-lingual facilitator.


Picture day is Friday, October 15th during school hours.  Retake day will be November 23rd. Visit the website to learn more about ordering pictures in advance or to volunteer to help.


Reflections is a nationally acclaimed student recognition program to encourage artistic creativity. Students of all grades and abilities may participate and explore the arts based on the 2021/22 theme " I will change the World "


Entries will be collected on Wednesday the 17th of November 2021.


On Sunday, October 31st from 5pm-8pm, trick or treat at the homes of fellow Cherry Crest families. PTSA will provide a custom Google Map to all families.  Register by Monday, October 18th to include your home on the map.  Near or far, we'd love to include your home!  Find more information and register at: bit.ly/3AFSYqi


See the PTSA Website for the full list of current volunteer opportunities!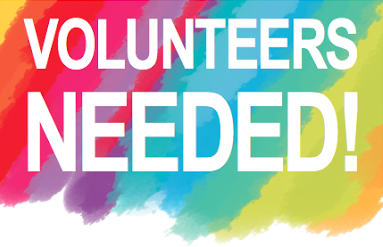 We are pleased to announce that starting as early as Wednesday Oct 13th (soccer, tomorrow!), several after-school activities will be available on-site immediately after dismissal three days of the week! Many of the vendors are local businesses that have been long-time supporters and partners with Cherry Crest and we are so excited to welcome them back to provide enriching opportunities …


In the Community Bulletins section of the PTSA website and newsletter, we pass along information submitted to the PTSA newsletter editor which may be of interest to Cherry Crest Families. No sponsorship or endorsement is made or implied by the PTSA or the Bellevue School District.
Mission InspirEd offers FREE, online, and year-round tutoring to all elementary and middle schoolers! Students will be tutored by intelligent and experienced high school students who have a deep understanding of their subjects. If your child needs any support with homework or if they want to get ahead, this is an excellent opportunity for them to receive personalized instruction. Students …


About This Newsletter
The Cherry Crest Charger Chatter is emailed to families and staff on Tuesday mornings. The deadline for submissions to the Chatter is the preceding Wednesday by 7pm. Read our
submission guidelines
Information contained in directories, Newsletters or membership lists published by Cherry Crest Elementary PTSA may not be used for purposes of solicitation either commercial, political or ideological or any other purpose not consistent with the Washington Congress of Parents and Teachers By-Laws.