Upcoming Events
20 Wed Unity Day (wear Orange to school)
21 Thu Math Challenge #2 due
22 Fri Passport Club Checkpoint
22 Fri Math Challenge #3 available


31 Sun 5:00-8:00 PM Cherry Crest Trick or Treat; 5:00-8:00pm
4 Thu Math Challenge #3 due
5 Fri Math Challenge #4 available
5 Fri Passport Club checkpoint
On Tuesday October 5, parents exchanged tips about getting the most out of your child's Cherry Crest experience. Read the highlights here. (link to article on website) New Family Q & A tips – These are some tips for new families which can help them navigate their way around the workings of school, PTSA and administration. There are also some resources and …


Read-a-thon is a long running and much beloved annual Cherry Crest tradition that takes place over the Thanksgiving break. It is the first major Cherry Crest PTSA fundraiser of the school year where students read, raise donations, and win exciting prizes!


Additional information will be communicated over the next few weeks. If you would like to volunteer to help with the Read-a-thon, please email us at readathon@cherrycrest-ptsa.org


The first Passport Club check in will be in person Oct 22nd, 2021.


For in person check in, the student will be tested in school by a volunteer. For those who prefer a virtual check in, please complete this form http://bit.ly/3Avmlef on or before October 22.


Please email passportclub@cherrycrest-ptsa.org for any questions.


See the PTSA Website for the full list of current volunteer opportunities!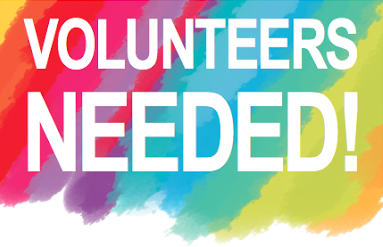 In the Community Bulletins section of the PTSA website and newsletter, we pass along information submitted to the PTSA newsletter editor which may be of interest to Cherry Crest Families. No sponsorship or endorsement is made or implied by the PTSA or the Bellevue School District.
What will your children be doing on Veterans Day, November 11th No School Day? Why not have them join us for a fun day of activities? Girl Scout Troop 40333's kid sitting for K-7 students will be led by 11th grade students, who have led at various day camps, including Tillicum Choir Camp, Vasa Park Camp and Girl Scout Summer Camps. This …


The Bridle Trails Park Foundation invites you to a Family Halloween in the Forest Saturday, October 30th!


1K Scavenger Hunt & 5K Run


1K Scavenger Hunt: 9am – 1pm
5K Run: 8am-10am
State Parks Interpretive Specialist with Owl Specimens & Activities
Halloween treats for all
Costumes are encouraged
Dress accordingly as this event is rain or shine
Location: Bridle Trails State Park – Main Entrance: 5300 116th Ave NE, Kirkland


The Scavenger Hunt is a FREE community event. 1K Scavenger hike participants must be on the trail by 1pm.


The 5K Run is $10 and is professionally chipped timed with individual starts between 8am and 10am.


For more details please see the event poster https://www.cherrycrest-ptsa.org/wp-content/uploads/2021/10/Cherry-Crest-Trick-or-Trot.pdf


In order to ensure enough treats for all ghosts who join us, please PRE-REGISTER at https://www.active.com/kirkland-wa/running/distance-running-races/halloween-trick-or-trot-5k-2021?int=72-3-A11


About This Newsletter
The Cherry Crest Charger Chatter is emailed to families and staff on Tuesday mornings. The deadline for submissions to the Chatter is the preceding Wednesday by 7pm. Read our
submission guidelines
Information contained in directories, Newsletters or membership lists published by Cherry Crest Elementary PTSA may not be used for purposes of solicitation either commercial, political or ideological or any other purpose not consistent with the Washington Congress of Parents and Teachers By-Laws.