Upcoming Events
10 Fri Principal Chat . Join here and submit your questions here


17 Fri Read a thon Prize Distribution/Winners Announced


20 First day of winter break
Thank you for participating in the annual Cherry Crest Read-a-thon!
Our Principal Mr. Steere will announce prize winners later this week. Prizes will be delivered to students in their classrooms on Friday December 17th.
More information can be found here: cherrycrest-ptsa.org/read-a-thon-2


Questions? Please contact readathon@cherrycrest-ptsa.org


The current Executive Committee of the PTSA seeks individuals to form a Nominating Committee. The to fill open Executive Committee positions for the 2022-2023 school year. This limited commitment takes place in January and involves attending 2-3 meetings.


An ideal Nominating Committee member is:


• Someone with connections to many different families within our school across grades.
• Comfortable reaching out to other parents for conversation.
• Able to meet with other members of the nominating committee (in person or via Microsoft Teams).


See the PTSA Website for the full list of current volunteer opportunities!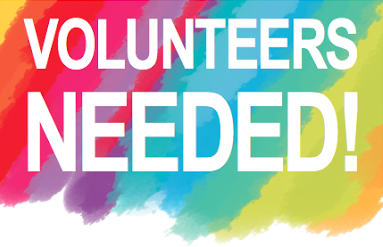 We want to remind all our families and staff that if you were experiencing symptoms of cold or illness (or it begins during break), that the return to school protocols will be expected for return to school Monday. Covid test results should be sent to cherrycrestattendance@bsd405.org


If you need help determining if you or your student should have a Covid test over the break, please refer to the Department of Health COVID Decision Tree https://www.doh.wa.gov/Portals/1/Documents/1600/coronavirus/820-229-SymptomDecisionTreeCTChecklistSchools.pdf for guidance. Thank you for considering the health and safety of our community when returning from a break!


Going on Vacation? It is expected that families will schedule their vacations and activities to coincide with the school calendar. We understand that some absences cannot be rescheduled or prevented from overlapping with school. Nonetheless, absences for vacations, sports tournaments, dance competitions, family travel, trips of a lifetime, etc. must be prearranged and approved to be considered excused under district policies (BSD Policy 3122, Procedure 3122P https://bit.ly/3dnFZzI).


You can download a copy of the prearranged absence form directly from our school's website: https://bsd405.org/cherrycrest/report-an-absence/ or pick up a copy in the main office. We ask that you submit the form at least 2 weeks in advance to allow time for review by the teacher, and approval from the Assistant Principal. Email cherrycrestattendance@bsd405.org with any questions.


Cherry Crest families are invited to attend monthly virtual meetings hosted by Principal Dusty Steere and PTSA presidents. All chats are hosted online via Microsoft Teams and will include information from the principal as well as ample time for questions and comments.


Click https://bit.ly/3xYGOIK to join this month's chat from 8:30 – 9:15 am on Friday 12/10.


Use this form https://bit.ly/3pspx6H to submit a question or topic for the next Principal Chat.


View the Principal Chat Resource Page https://bsd405.org/cherrycrest/resources/principal-chats/ for a list of all chat dates and prior chat recordings.


The book fair will be in our school library Monday 12/6-Thursday 12/9. Students will be able to view available items during their checkout time in library class.


Book Fair will be open for purchases during lunch time and after school until 3:15pm Monday, Tuesday and Thursday. On Wednesday it will be open at lunch time and after school until 1:00pm


All proceeds support our Cherry Crest library in the form of new books for students. Come support the Cherry Crest library AND stock up on great books and activities for the Winter Break!


Check out the Usborne website: http://www.BookYourShelf.com


Questions? Email Mrs. Lux (Cherry Crest librarian) luxja@bsd405.org


School Options for the 2022-23 School Year. This year, the Open Transfer (formerly Open Enrollment) and Choice School/Program application period are during the same time period – December 6, 2021 through January 14, 2022. Open Transfer Applications for the 2022-23 school year will be accepted beginning Monday December 6, 2021. The application period will close Friday January 14, 2022 at 4:30 p.m. Results will be emailed in February for high school, March for middle school, and April for elementary school.


All applicants must be residents of the Bellevue School District at the time of application.  Residency documents will be requested at the time of enrollment. (The children of fulltime BSD employees may apply.)


Siblings of current students are not guaranteed enrollment and must apply.


For more information please visit


Open Transfer https://bsd405.org/departments/student-placement/open-transfer/
Choice Schools/Program https://bsd405.org/schools/choice/


In the Community Bulletins section of the PTSA website and newsletter, we pass along information submitted to the PTSA newsletter editor which may be of interest to Cherry Crest Families. No sponsorship or endorsement is made or implied by the PTSA or the Bellevue School District.
Bellevue East Little League is happy to announce the opening of their Winter Clinic and Spring Season registration for T-Ball, Baseball, and Softball for boys and girls between the ages 4-16. Winter Clinic starts in January.  Evaluations begin in February with the season for baseball/softball starting shortly thereafter.


Find their season schedule at https://www.bellevueeastll.org/schedule/ or sign up today at https://www.bellevueeastll.org/registration.


About This Newsletter
The Cherry Crest Charger Chatter is emailed to families and staff on Tuesday mornings. The deadline for submissions to the Chatter is the preceding Wednesday by 7pm. Read our
submission guidelines
Information contained in directories, Newsletters or membership lists published by Cherry Crest Elementary PTSA may not be used for purposes of solicitation either commercial, political or ideological or any other purpose not consistent with the Washington Congress of Parents and Teachers By-Laws.