Upcoming Events
NEXT WEEK
11 Tue PTSA General Meeting @7:00pm (Teams link)
14 Fri Principal Chat @8:30am


Winter programs are open for registration with some sessions starting the week of January 10th! Most vendors are local businesses that have been long-time partners with Cherry Crest and we are so excited to welcome them back to provide enriching opportunities for our students.


Visit our After School Activities Page at http://bit.ly/3sStg0S for full details.


Please join us at our Cherry Crest PTSA General Membership meeting, Tuesday January 11th, via Microsoft Teams.


We invite all families and community members to participate (you don't need to be a PTSA member to attend).


Our speaker this month is Diana Bastien, Clinical Psychologist with Outpatient Psychiatry & Behavioral Medicine at Seattle Children's. Dr. Bastien will be talking about anxiety and how to help kids adjust socially and emotionally to in-person learning.


Diana Bastien, Clinical Psychologist at Seattle Children's Hospital, will speak about anxiety at our virtual PTSA General Meeting on Tuesday, January 11.


A speaker from Sound Discipline will join us to talk about Positive Discipline on Friday, February 4 at 8:30am.


Cherry Crest School Counselor, Mykela Fantone, will speak about the SEL (Social-Emotional Learning) Curriculum at our virtual PTSA General Meeting on Tuesday, March 8 at 7:00pm.


Each month one grade level of Cherry Crest families show appreciation for our outstanding educators by providing food, beverages and paper products for all teachers and staff.  Most items can be sent in with your student to be dropped off in the Main Office.  


Parents of 4th Graders: Sign up to participate.  Thank you for helping us continue this tradition of gratitude. 


Questions? E-mail staffappreciation@cherrycrest-ptsa.org


The current Executive Committee of the PTSA seeks individuals to form a Nominating Committee. The to fill open Executive Committee positions for the 2022-2023 school year. This limited commitment takes place in January and involves attending 2-3 meetings.


An ideal Nominating Committee member is:


• Someone with connections to many different families within our school across grades.
• Comfortable reaching out to other parents for conversation.
• Able to meet with other members of the nominating committee (in person or via Microsoft Teams).


See the PTSA Website for the full list of current volunteer opportunities!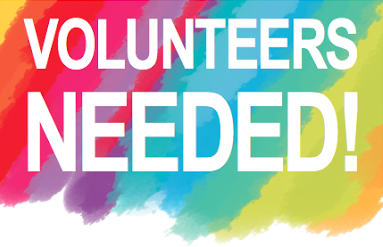 In the Community Bulletins section of the PTSA website and newsletter, we pass along information submitted to the PTSA newsletter editor which may be of interest to Cherry Crest Families. No sponsorship or endorsement is made or implied by the PTSA or the Bellevue School District.
About This Newsletter
The Cherry Crest Charger Chatter is emailed to families and staff on Tuesday mornings. The deadline for submissions to the Chatter is the preceding Wednesday by 7pm. Read our
submission guidelines
Information contained in directories, Newsletters or membership lists published by Cherry Crest Elementary PTSA may not be used for purposes of solicitation either commercial, political or ideological or any other purpose not consistent with the Washington Congress of Parents and Teachers By-Laws.