Charger Chatter June 15, 2021
Upcoming Events
6/16 G5 promotion ceremony (details to follow)
Hybrid teachers will teach their typical House A class from 8-10:30am and House B class from 12-2:30pm in-person with students. Normal bus service will be provided.
Virtual teachers will teach their typical morning schedule (8-11 am) only.


LOOKING AHEAD TO NEXT YEAR
9/1 First Day of School (Grades 1-5)
9/3 First Day of School (Kindergarten)
9/6 Labor Day: NO SCHOOL
Dear Cherry Crest Parents,


Welcome to the last week of the school year! There are few years we are as grateful to have behind us as this one. Thank you to our amazing community for making it through this challenge together!


Thanks to your generous donations we have continued to provide Cherry Crest students with additional General School Assistants to help in virtual classrooms and in person at school. Curriculum Enhancement Activities this year were a bit different but we were still able to have fun and engaging activities for every grade (ToyMaker, Animal Encounters, Nature Vision, Pacific Science Center, Author Visit for storytelling and writing workshop).


Cherry Crest is lucky to have so many parents who care and contribute to making it such a unique and successful school. While everything this year has been "beind the scences" we know you were still helping in the classrooms, with fundraisers, yearbook, pictures, the directory, enrichment activities as well as so many other unseen helping hands, from home and during late evening hours. We are ever so GRATEFUL to be part of such comm(UNITY) and we THANK YOU all!


A huge thank you to our wonderful Executive Committee members – Dave Fandel, Peggy Yu, Alison Payne, Lubdha Khandelwal, Sarit Egozi, Erin Miller, Ksenia Tschahhirov, and Neha Bhuta for their dedication and willingness to serve our Comm(Unity) this year!


We would like to give a special thank you to our Communication Team, who EVERY WEEK delivers to you the Chatter, updates the PTSA website and keeps the PTSA Facebook page up to date. Thank you, Heather Sherman, Charanya Madan, Di Wang, Amy Karlson, and Vasu Jain!


On behalf of the Cherry Crest PTSA, we wish everyone a very great summer! Good luck to our 5th graders getting ready for the middle school adventure and looking forward to meeting new students and families joining us in the fall, in person!


Yours,
Britt Heath and Reetika Saxena
2020-2021 Cherry Crest PTSA Co-Presidents
Did you order a yearbook that you have not yet received? Remaining yearbooks for virtual students will be available for pickup on Thursday June 17th 12:15-2 pm. Please come to the doors outside the main office. Someone from the office will come outside to help you. This is your final opportunity to pick up your student's yearbook this school year.


Note: there are no additional yearbooks available for purchase.


The Washington State PTA Convention was held virtually May 18-23. PTA members across the state networked with each other and learned from a variety of educational seminars. At the general meeting, voting delegates approved a few Bylaw Amendments. View the Approved Bylaw Amendments at http://bit.ly/3ghy8WC


Look for a direct email from Member Planet for existing members and a link on the PTSA website for new members. Please continue to show your support for your PTSA as we keep working together our comm(UNITY).


On June 8, 2021, the WSPTA Legislative Consultant Marie Sullivan led the webinar "All About Advocacy", an overview of WSPTA's actions during the 2021 legislative session. You can watch a recording of the webinar on the YouTube channel at https://youtu.be/igWDjUlNdTI and access the slide deck at http://bit.ly/3iEtR0X.


See the PTSA Website for the full list of current volunteer opportunities!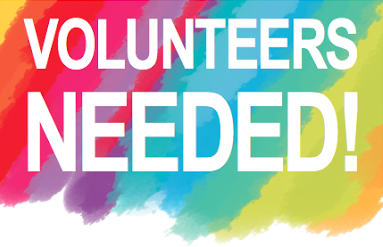 As the family running club wraps up, we want to congratulate our student milestone achievers! Special thanks to our parent volunteers who made this club possible: Saloni Gupta, Kathy Hotchkies and Yingsi Li.


Also, thank you to Assistant Principal Erin Stedman who has been presenting students with Certificates of Achievement in class and to parent Nhimy Chung who started running club last school year before Covid halted it.


Join us for summer fun on the school playground to meet neighbors and get to know next year's classmates.
Kids of all grades welcome at all times—this is a very informal gathering!


- K – 2nd at 2:00pm
- 3rd – 5th at 4:00pm


Students are invited to dress up for our spirit week!


Tuesday – Creative Hair/Hats/Wraps/Face Masks
Wednesday – Fancy Day
Thursday – Decades Day
Friday – Charger Pride/Athletic Gear


Field Day will take place on Friday, June 18th during your child's asynchronous time at home.


Monday, June 21st will be the last day for grab & go meal pick up at our 5 curbside Meals2Go locations (Sammamish, Enatai, Newport Heights Highland and Tyee).


Summer Meal Kits available Thursdays beginning July 1st
To provide continued food support for children in our community, Nutrition Services will offer families a 5-day meal kit to be picked up 1 day per week throughout the summer. The kit will contain 5 breakfast entrees, 5 lunch entrees, fruits, vegetables & milk for each child.


Dear Cherry Crest Grade 5 students and families,


The end of this crazy school year is arriving quickly and for our 5th grade students this signals the end of an era at Cherry Crest. In order to commemorate the milestone of passing from elementary to middle school, Cherry Crest staff, in collaboration with PTSA and 5th grade parent volunteers, are planning a variety of Grade 5 promotion activities on Wednesday June 16th.


In the Community Bulletins section of the PTSA website and newsletter, we pass along information submitted to the PTSA newsletter editor which may be of interest to Cherry Crest Families. No sponsorship or endorsement is made or implied by the PTSA or the Bellevue School District.
Girl Scout Troop 40333's "Summer Sitting for K-5 students: will be led by 11th grade students, during the week of August 9th. Troop members have experience leading kids at various day camps, including Girl Scout Summer Camps. This event is a fundraiser for the Girl Scout Troop's trip to Oahu in 2022.


Open to children ages 7 to 14 (as of July 31) living in the enrollment areas for Interlake, Newport, or Sammamish High schools. Note: participants must weight at least 60 lbs.


Practices begin August 2nd
Preseason tournaments August 21 & 28
Regular season September & October
Registration is now open
Send questions to info@bellevuejrfootball.org


About This Newsletter
The Cherry Crest Charger Chatter is emailed to families and staff on Tuesday mornings. The deadline for submissions to the Chatter is the preceding Wednesday by 7pm. Read our
submission guidelines
Information contained in directories, Newsletters or membership lists published by Cherry Crest Elementary PTSA may not be used for purposes of solicitation either commercial, political or ideological or any other purpose not consistent with the Washington Congress of Parents and Teachers By-Laws.