Take Action!
🙋 Submit questions for the November Principal Chat by Thursday
🍎 5th grade families: Sign up for Staff Appreciation
😷 Donate children's disposable masks at the front office
✨ Join the Cherry Crest PTSA
Upcoming Events
11 Thu No School: Veterans Day
Please join us at our Cherry Crest PTSA General Membership meeting at 7:00pm via Microsoft Teams. We encourage all families and community members to participate. You don't need to be a PTSA member to attend!


Principal Steere will share information related to the upcoming BSD COVID screening and  diagnostic testing.


Picture retake day will be November 23rd. Visit the website to learn more about ordering pictures in advance or to volunteer to help.


Black Friday and Cyber Monday will be here soon!


Help Cherry Crest PTSA raise funds by selecting it as your preferred charity for the Amazon Smile program – Amazon will donate 0.5% of your purchase to the Cherry Crest PTSA! No cost is passed on to you.


Reflections is a nationally acclaimed student recognition program to encourage artistic creativity. Students of all grades and abilities may participate and explore the arts based on the 2021/22 theme:


"I will change the World by. . . ."


Entries will be collected virtually on Wednesday, November 17th, 2021. If your student is unable to submit work this way, contact us and we will arrange to collect the art work.


Submit entries at https://www.cherrycrest-ptsa.org/reflections-program/ by end of day, Wednesday, November 17th, 2021. If any student is unable to submit work this way contact reflections@cherrycrest-ptsa.org and we will arrange to collect the art work.


The Read-a-thon is the first major Cherry Crest PTSA fundraiser of the school year. Students set reading goals, raise donations, read from November 24th to 28th (Thanksgiving break), and win exciting prizes! The details:


Read-a-thon kicks off with an all-school Pajama Day on Wednesday November 24th: send your kids to school in their PJs!


See the PTSA Website for the full list of current volunteer opportunities!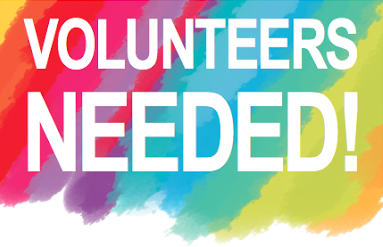 Read the latest nurse newsletter for answers to some common questions district nurses have received about the COVID vaccine approval for children aged 5-11!


It is not intended to persuade a parent's decision for or against the vaccine. Please reach out to your healthcare provider with specific questions or concerns. 


Cherry Crest families are invited to attend monthly virtual meetings hosted by Principal Dusty Steere and PTSA president Reetika Saxena. All chats are online via Microsoft Teams and include information from the principal as well as ample time for questions and comments.


With the holidays approaching, remember that Bellevue School District allows each student 5 pre-arranged absences (PRA) per year. These are excused absences to use for a travel day, a sport or dance competition or longer trip.


If your child will only be missing one or two days, please email cherrycrestattendance@bsd405.org.


If your child will be missing 3 or more days, please submit a pre-arranged absence form at least 2 weeks prior to your trip.


Thank you for including your child's full name when emailing for any attendance related matters!


A group of local high school students are continuing their work as virtual Reading Buddies this school year – this time with both Kindergarteners and 1st graders!


Each Wednesday they host a Microsoft Teams meeting from 3:00-4:00pm to read with our students. This will include a read-aloud, discussion and comprehension questions, virtual activities like "I Spy," and small group connection time with other students.


In the Community Bulletins section of the PTSA website and newsletter, we pass along information submitted to the PTSA newsletter editor which may be of interest to Cherry Crest Families. No sponsorship or endorsement is made or implied by the PTSA or the Bellevue School District.
Looking for ways to help in our community? The Youth Leadership committee has organized safe and fun in-person events! On December 5th we'll make cards of encouragement and assemble snack bags for the experiencing homelessness.


About This Newsletter
The Cherry Crest Charger Chatter is emailed to families and staff on Tuesday mornings. The deadline for submissions to the Chatter is the preceding Wednesday by 7pm. Read our
submission guidelines
Information contained in directories, Newsletters or membership lists published by Cherry Crest Elementary PTSA may not be used for purposes of solicitation either commercial, political or ideological or any other purpose not consistent with the Washington Congress of Parents and Teachers By-Laws.