Charger Chatter April 20, 2021

On behalf of the PTSA we want to thank everyone who participated in this year's Spring Fundraiser! Contributions will continue to be tallied over the next few weeks, but we are very grateful for the $20,560.00 that have been recorded to date! Please feel free to keep an eye on the fundraiser page which we will continue to update with the final contribution amount.

We'd also like to extend a warm congratulations to the students of Ms. Therriault's class who will receive an extracurricular experience of their choosing for being the class with the highest level of participation as well as the highest total donation amount!

Some final notes: if you donated during the drive, please don't forget to request a company match if you haven't done so already! And if you happened to miss the deadline, fear not! Your donation is always welcome.

With Gratitude,
Amy and Summer
Spring Fundraising Chairs
This year's National PTA Legislative Conference (LegCon) was held virtually on March 9-11, 2021. The purpose of the conference is to gather PTA members from across the nation to network with fellow PTA advocates, meet with your members of Congress, hear PTA advocacy success stories and learn how to shape public policy on Capitol Hill and at home. Cherry Crest PTSA's Legislative Chair attended and met virtually with Congressional Staff from the Offices of Senator Patty Murray, Senator Maria Cantwell and Representative Adam Smith.


The Washington State Parent Teacher Association (WSPTA) is a non-profit organization that advocates for the well-being and education of all children.  At this year's Convention, PTA members across Washington State will gather together virtually to attend live webinars, subject area panels offering expert advice on a variety of topics, and coaching sessions.  Listen, learn, and lend your voice to educational issues important to your family!


Join fellow families to show your appreciation! This month PTSA will deliver the final set of care packages to our Administrators and Building Staff. Help us pamper Mr. Steere (Principal), Mrs. Stedman (Assistant Principal), Mrs. Nakamura (Office Manager), Nurse Amy, Ms. Lupita (Head Custodian), Mr. Vlad (Night Custodian), Ms. Beletu (Night Custodian), Ms. Krauskopf (Counselor), Ms. Yin (Counselor) and Ms. Brown (Tech Specialist).  Note: Ms. Anderson (Secretary) opted out of receiving a care package.


We are collecting items until Saturday, April 24th. Please see drop-off instructions at http://bit.ly/3syHTmK.


Registered participants can mask up and get exercise each day Monday-Friday from 5-6pm on the Cherry Crest Track. Come walk, jog or run with fellow Cherry Crest families as often as your family's schedule allows!


In partnership with AMPED Kids in the Game we will track mileage at self-scan stations. Each participant will receive a unique card to take home and reuse.


See the PTSA Website for the full list of current volunteer opportunities!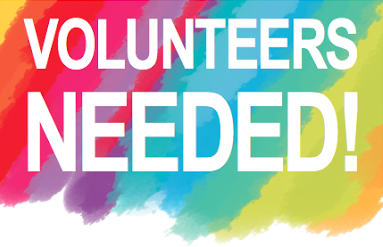 You can help kids and yourself get safely to and from school by volunteering to be a crossing guard at the three way stop just outside of school entrance. Your help will also free up GSAs to be on campus directing students from the many entrance exit points.


The people that would be most helpful for this job would not be afraid of putting up their hands to stop traffic and asking kids to wait and go when it is safe to do so.


If your student is attending in-person learning at Cherry Crest, please reach out to cherrycrestattendance@bsd405.org if you travelled outside of Washington state over spring break, and include the date you returned to Washington.


BSD's Director of Facilities and Operations, Jack McLeod, gave a presentation to the Bellevue PTSA leaders in early April. Slides from the presentation are available online at: http://bit.ly/3soTdRG


For additional questions about school buildings, use the "Let's Talk" link on the http://www.bsd405.org website.


Do you have a student attending Odle Middle School next year? The Odle PTSA seeks you!


If you are interested in joining the 2021-2022 Odle PTSA for executive or chair positions, please send an email to board@odleptsa.org with a brief introduction of your past school volunteering experience. They will contact you within the next couple of months!


The vision of the Bellevue School District (BSD) is to affirm and inspire each and every student to learn and thrive as creators of their future world. It is a big vision, and state and local tax dollars aren't enough to achieve it. The Bellevue Schools Foundation's generous donors bridge the funding gap.


Please join us at the Spring for Schools fundraising event on Friday, April 30th starting at 11:45am!


In the Community Bulletins section of the PTSA website and newsletter, we pass along information submitted to the PTSA newsletter editor which may be of interest to Cherry Crest Families. No sponsorship or endorsement is made or implied by the PTSA or the Bellevue School District.
Camp Kindness Counts (CKC) is a non-profit that focuses on the well-being of youth and families through character development (social-emotional learning), service learning, and mindfulness. We would like to invite you to join us for several online and in-person opportunities this summer. By supporting us, please know that the only thing on our minds is supporting you!


About This Newsletter
The Cherry Crest Charger Chatter is emailed to families and staff on Tuesday mornings. The deadline for submissions to the Chatter is the preceding Wednesday by 7pm. Read our
submission guidelines
Information contained in directories, Newsletters or membership lists published by Cherry Crest Elementary PTSA may not be used for purposes of solicitation either commercial, political or ideological or any other purpose not consistent with the Washington Congress of Parents and Teachers By-Laws.